IMPORTANT UPDATE: If you're an employer, it is very crucial that you read the following letter without delay…
Especially since you're interested in increasing employee engagement and having an intrapreneur workforce…
Workplace Hack: How to Turn Employees into Proactive and High Performers… Even If They appear to be Struggling Right Now.
If you are an employer, a Human Resource Manager, or run an organization, and are interested in equipping your employees for high performance, increasing employee engagement, thereby turning average employees into proactive and happy employees…
Maybe you've also tried all known strategies but nothing seems to be working,
Then, this message is for you.
I'll explain one simple step which, if followed, will…
Turn your employees into an army of motivated workforce;
Turn your employees to a team of intrapreneurs who constantly churn out competitive advantages for the company and stay for the long haul.
This simple step will increase your company's market awareness and ultimately revenue.
Before we go further, I must warn you.
You will only see the emergence of employees who will go beyond their job description to create production or product advantage for the enterprise in your company…if
You Are Genuinely Interested in Investing in Talent Development
This is the only prerequisite that will transform your company by 2X, 4X, 5X, and 10X.
You must show it by words and deeds that the development of your employees and the realization of their career growth is important to you.
Only then can you partake of the greatness that corporate entrepreneurship will bring to you and your company.
Benefits Your Organisation Will Derive from Enrolling Your Employees on This Training
Your organization stops being reactionary; it is becomes uncomfortable with the status quo, and does not wait for the competition's next move. Instead, employees will begin to act proactively in line with the organization's business and innovation goals. They will work within an efficient system developed to study the market, anticipate trends and likely demand so that the company succeeds at innovating ahead of the competition.
Competitive Aggressiveness
As the intrapreneurial attitude speads across your organization, your organization will become more equipped to marshal adequate resources to respond strongly to challenges from the competition boldly without shrinking back. You will become positioned to respond to a copycat offering or innovation from a competitor.
A business with a high entrepreneurship orientation readily ventures into new territory—products and markets offering high returns along with the probability of failure. Your employees will become equipped leaders who can assess the opportunity, mitigate attendant risks.
Increased Firm Innovativeness
Your employees will return from the course with a burning desire to seek innovation, explore opportunities to improve your business processes and/ product offerings. They will begin to proactively investigate how your business can deliver superior performance at lower cost and present their findings to management in form of actionable insights.
Your employees will return from the course fully convinced that companies reward employees who are active contributors and collaborators to the vision, purpose and goals of the organization. Their primary focus will shift to how they can bring business benefits to your organization in order to court management recognition rather than playing the default office politics that has stagnated the growth of many organizations.
Finally, your trained staff will help you constructively challenge the status quo and question all assumptions. They will return open to new ideas and changes in both strategic and tactical plans if need be.
Before we go further, we should introduce our facilitators. Our speakers are thought leaders in business strategy, innovation and leadership.
Meet Our Speakers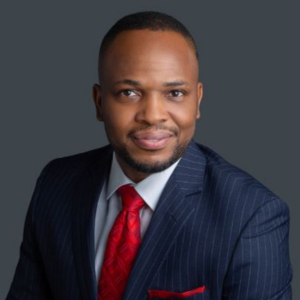 Adedayo Omotunde, MBA, MSc
Career: Business Leader at Fortune 500 Telecommunications Company
(Author: The Intrapreneur)
Education:
Executive Education at Massachusetts Institute of Technology
Gold Mastery Certification In Strategic Management – University of San Diego
Masters of Applied Research – Swiss Business School
Masters of Business Administration – Obafemi Awolowo University
Telecoms Mini MBA – University of Derby/Informa
TOGAF Certified Enterprise Architect – The Open Group
Six Sigma Certified Professional (Yellow Belt)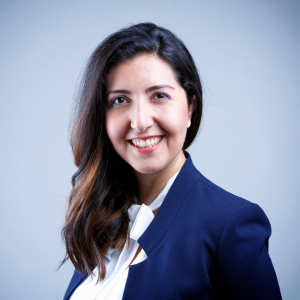 Yasaman Gorji, PhD, MBA
Career: Assistant Professor in Business Administration, John Molson School of Business, Montreal, Canada
Education:
Post Doctorate Degree in Entrepreneurship – McGill University
PhD in Business Administration – Family Business Strategies
MBA in Strategic Management
Vice President of Strategy Quebec's Chamber of Commerce
Member of Administrative Sciences Association of Canada
Holder of Beta Gamma Sigma Honor Society of top 5% of Business programs
8+ years of consulting experience in a wide range of industries
Here's What To Do Now
Are you ready to actualize your company's goal sooner than you expect without cutting corners?
Are you interested in building an army of intrapreneurs who are genuinely interested in the growth of the organization?
Do you fancy raising an independent workforce that embrace innovation?
Then, make this one-time investment that is guaranteed to transform your work force into an innovation engine. Enroll your team in the upcoming Career Advancement Master Class.
This is your best shot at building an innovative organization.
Also, when you register your employees for Career Advancement Master Class, they will get instant access to all FREE bonuses. Theirs to keep no matter what.
There's no waiting around.
Simply click the link below to get started…