Prizes to be won:
1st Runner Up: NGN 150,000
2nd Runner Up: NGN 75,000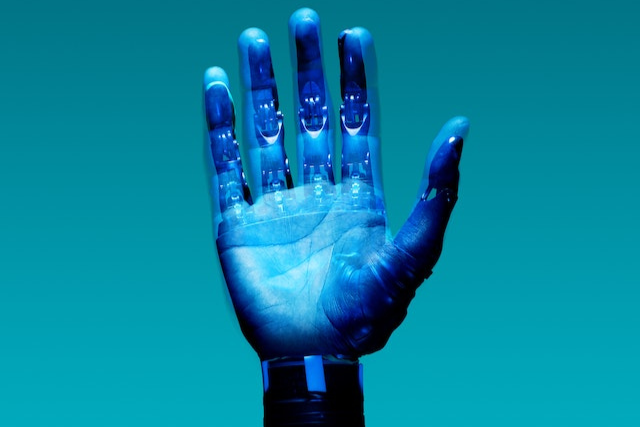 Login to submit your project details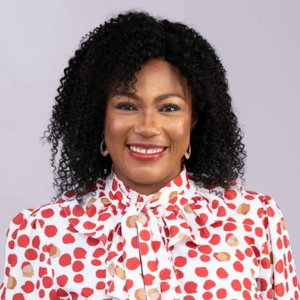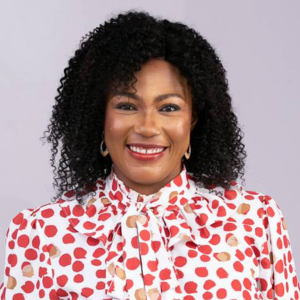 Roseline is technology trailblazer and expert in innovation management consulting. With over 18 years of experience in the African technology industry, she has helped countless organizations navigate the complex and ever-changing landscape of technology-related services.
As the former CEO of MTech Communications, the first Mobile Value-Added Service Provider in Nigeria with presence on 11 other African countries, Roseline has led teams that have provided innovative solutions to some of the world's biggest organizations, including UNICEF, Nokia, Guinness, MTN, Airtel, and 9Mobile.
Not content to rest on her laurels, Roseline has also played key leadership roles in several industry organizations, including serving as EMEA Board Director for the Mobile Ecosystem Forum, a global trade body that champions issues affecting the mobile ecosystem. She was also a member of the Steering Board of the Wireless Application Service Providers Association of Nigeria.
Today, Roseline is an active member of Stanford Seed Transformation Network (SSTN) and doubles as the Chairperson of the Nigeria Chapter of Stanford Seed's Startup Impact Training for Entrepreneurs (SUITE), where she is using her vast experience and expertise to help the next generation of entrepreneurs.
She finds joy in supporting young professionals and entrepreneurs to achieve their goals, sharing her expertise and providing guidance whenever needed.
Roseline Ilori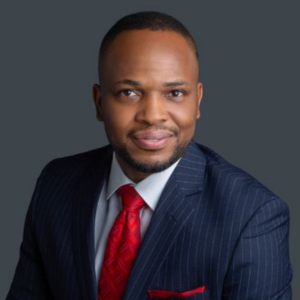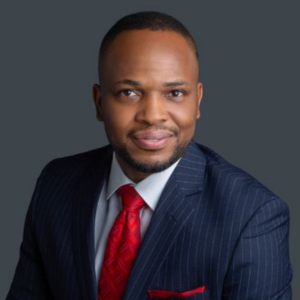 Adedayo Omotunde is a highly experienced telecommunications executive with a career in the ICT industry spanning over 20 years. He is an esteemed alumnus of several distinguished institutions including The Swiss Business School, Obafemi Awolowo University, and the University of Derby, where he obtained an executive MBA and a telecoms MBA. Adedayo holds a Doctorate in Business Administration and an MSc from The Swiss Business School, demonstrating his commitment to continuous learning and professional development.
Adedayo's exceptional credentials include the prestigious Gold Mastery Certification in Strategic Management from the University of San Diego and executive education from the Massachusetts Institute of Technology. Throughout his illustrious career, he has worked with three Fortune 500 companies, expertly managing a portfolio valued at over $500 million. Adedayo's consulting expertise extends across 16 countries, specializing in business modeling, innovation, technology, and organizational strategy domains.
In addition to his remarkable professional accomplishments, Adedayo has successfully founded several startup businesses in the hospitality, agriculture, real estate, and IT industries across North America, the Middle East, and Africa. Based in Seattle, United States, Adedayo remains a driving force in the ICT industry, leveraging his extensive experience and expertise to achieve continued success.
Dr. Adedayo Omotunde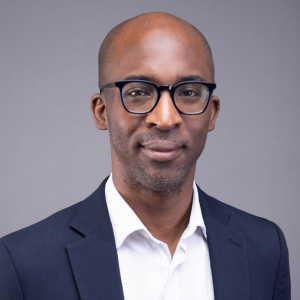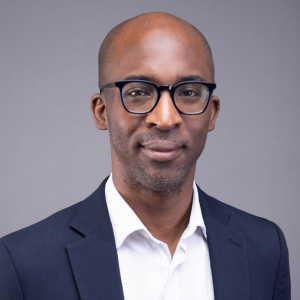 Folu Dele-Ijagbulu is a thinker and an enthusiast for personal effectiveness and business growth.
His professional experience spans consulting, energy, government, and not-for-profit, having held leadership positions across Engineering, Supply Chain, and Strategic Planning. He is currently the CEO of BuySimply, a leading finance management app designed for African businesses. He is on the Board of several foundations including Digital Peers International – the foremost ICT-focused NGO in Africa and TamBo Foundation focused on cancer advocacy among immigrants.
Folu studied Electronics and Electrical Engineering at the Obafemi Awolowo University (OAU), Nigeria, and was the valedictorian of his set. He also holds an MBA from INSEAD.
Folu Dele-Ijagbulu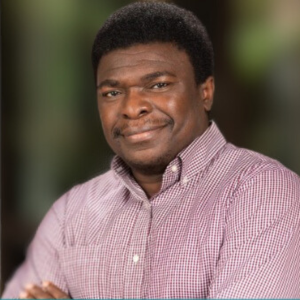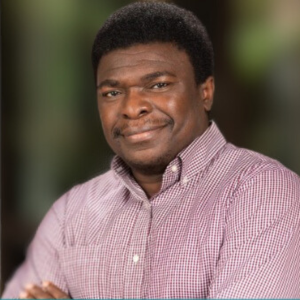 Kess Atuyota is a highly accomplished information technology and telecoms professional with extensive executive-level experience. He has a proven track record in program management, project management (Waterfall and Agile), cross-functional team management, technical consulting, delivery management, process improvement, planning & organization, pre-sales, key account management, software project management with Agile, system integration, system testing & verification, and network operations in multiple countries.
As a certified Project Management Professional (PMP), SAFE Scrum Master PSM 1, AWS Solution Architect Certified Associate, AWS Developer Associate, and MBA holder in Organization and Leadership.
Kess has a wealth of knowledge and expertise in the industry. He specializes in leadership, program management, project management, negotiation, cross-functional team management, consulting, contract management, customer relations, customer satisfaction delivery, disaster recovery planning, risk management, and project management training.
Kess has held various roles in the technology sector, including delivery, account management, and functional leadership, in several Fortune 500 companies. Over the last decade, he has primarily managed large technology programs and projects.
Kess is passionate about helping others become self-reliant and places great importance on supporting others as much as possible.
Kess Atuyota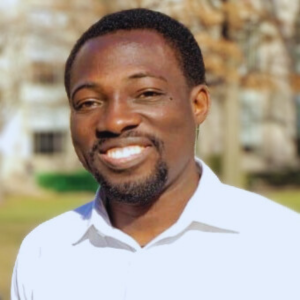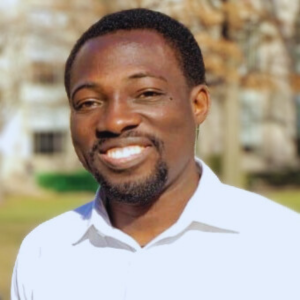 Olawale B. Akinwale received his B.Sc. 1st class Honors, M.Sc., and Ph.D. degrees in Electronic and Electrical Engineering from the Obafemi Awolowo University (OAU) in 2004, 2011, and 2016, respectively.
His research focus is on Instrumentation and Signal Processing. He has also researched extensively into the development of remote laboratory software, systems, and methods. He has developed several virtual and remote laboratories in various Engineering fields as well as in Physical Sciences. He is a software developer with proficiency in VHDL, MATLAB and LabVIEW. He is a lecturer at the Department of Electronic and Electrical Engineering, OAU. He is also a Desk Editor of the Ife Journal of Technology.
Dr. Olawale Akinwale is a past fellow of the Massachusetts Institute of Technology Empowering the Teachers Training (MIT-ETT) program. His passion is grooming students into problem-solvers.
Dr. Olawale B. Akinwale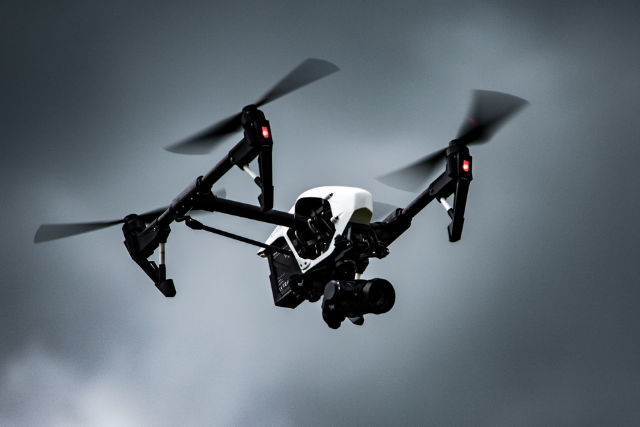 1: Originality and Creativity (20 points)
Does the project demonstrate an original and creative approach to solving a problem?
Does the project show evidence of innovation or out-of-the-box thinking?
2: Technical Merit (20 points)
Does the project demonstrate technical proficiency and competency in the chosen field?
Are the technical details of the project well-executed and clearly explained?
3: Feasibility (20 points)
Is the project feasible to implement in the real world, given current resources and technology?
Are there any limitations or potential roadblocks that could prevent the project from being successful?
4: Impact (20 points)
Will the project have a positive impact on society, the environment, or the industry it is aimed at?
Does the project address an important issue or problem that needs to be solved?
5: Presentation and Delivery (20 points)
Is the project presented in a clear, concise, and engaging manner?
Are the visuals, slides, and other presentation materials well-designed and effective?
Need more information about the competition? Please check the FAQs below.